Interacting with Unions - Are You Prepared?
Thursday, January 24, 2019 (11:30 AM - 1:30 PM)
Pricing
Members Only - $15.00 per person (includes lunch)
Interacting with Unions - Are You Prepared?
There are those who think that unions don't matter to them, because they aren't under union contracts. And that's just not right.
Spend some quality time discussing what unions are doing lately, some of what they – and you - can and cannot do. A little planning and training can go a long way to protecting you from saying, "ULP!" – as in, Unfair Labor Practice, the kind of claims that unions and union salts throw up against you if they contend you violate the National Labor Relations Act.
At the end of the day, we're all looking to do the right thing for our people and for the industry, and there's no reason the unions or the NLRB need to be your enemy. Learn some key facts on proper workplace communications, avoiding being burned by "Salting" and what to do if you do get the dreaded Unfair Labor Practice claim.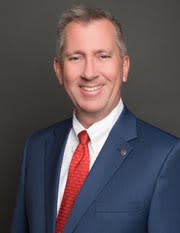 Presented by: Sewall C. "Spike" Cutler, Jr. Cutler-Smith, PC
Sewall C. "Spike" Cutler, Jr. is a founding shareholder and President of Cutler-Smith, P.C. Mr. Cutler's practice, spanning more than 20 years, has focused on education and advocacy of the construction industry, including the areas of contract review, preparation and negotiation, business entity formation and maintenance, employment, business and construction law, and civil litigation.
Gallery
Contact Organization:
Independent Electrical Contractors Fort Worth/Tarrant County - IEC FWT